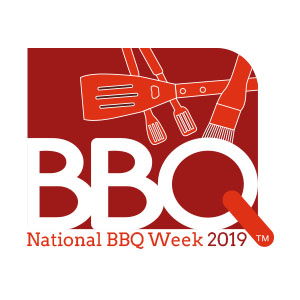 The 23rd National BBQ Week certainly did and broke all records!
May 25th – June 2nd, 2019
Our 23rd National BBQ Week has now finished and what a week it was! We've been helping people become Better BBQ'ers since 1997 and although the weather was somewhat variable, we were still able to directly engage with nearly quarter of a million consumers, sampling and demonstrating Gastro-grilling tips & advice across the country. The National BBQ RoadShow has also been wowing the crowds at both the London Foodie Festival in Syon Park and the Royal Bath & West Show down in Somerset.
Overall, it was a huge success, and we'd like to say a massive thank you to all those Barbi-fans who took part as well as to our BarbiMates and of course our brilliant Barbi sponsors, without whom this would not have been possible. So, a Big Barbi thank you to all and of course we'll be back next year for a record-breaking 24th time!
And we'll be back for a record-breaking 24th time next year!
Our brilliant Barbi partners
Just like our 23rd National BBQ Week, National BBQ's Barbi Summer is sponsored by these brilliant BBQ brands.
National BBQ Week – a potted history
We've come a long way from those dim, distant days of summer 1997 when National BBQ Week was first launched and the cry was "if it ain't burnt, it ain't barbi". In fact, National BBQ Week has not only helped change all of our attitudes towards BBQ and summer eating, it's also helped grow the BBQ market from just 9 million BBQ occasions back then to over 135 million in 2018 and all indications are that they'll be even more this year!
The National BBQ RoadShow was a key part of the Week and appeared at both the London Foodie Festival in Syon Park and the Royal Bath & West Show in Shepton Mallet, Somerset. Overall, we engaged with nearly 200,00 consumers, distributing huge numbers of Sponsor's brilliant BBQ samples plus lots of BBQ tips, advice & recipes and thousands of BarbiBags at:
London Foodie Festival – May 25th – 27th – Syon Park London TW8 8JF
Royal Bath & West Show – May 29th – June 1st – The Showground, Shepton Mallet BA4 6QN