Alf Turner, third generation traditional family butchers
Established in 1956 by Alf Turner who opened his traditional butcher's shop in Aldershot, the home of the British Army and, more than 50 years later, the same premises that the business operates from today.
Our Quality is in Our Heritage
Taking a traditional approach, developed by Alf Turner over 50 years, to making our prime quality sausages, we use only the very best cuts of pork which are then mixed and blended with our super-secret sausage seasoning mix and selected herbs. That and the taste is one of the key reasons why our sausages have won so many awards and why the quality of our sausages is the result of our heritage of three generations of butchers.
Prime Quality British Sausages Through and Through!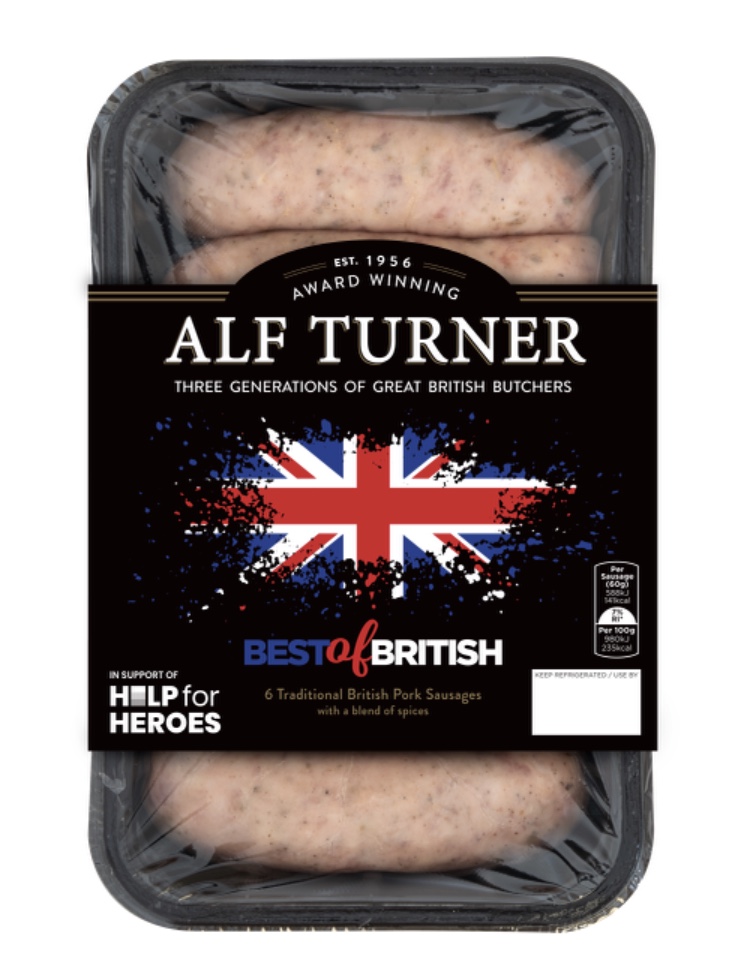 Best of British Sausages
Our Alf Turner Best of British is a traditional pork sausage made using a delicate blend of herbs and seasoning to create a subtle yet distinct flavour.
Best of British has won multiple regional and national awards including the National Branded Sausage of the Year in UK sausage week 2018.
National Branded Sausage of the Year 2018 – National Sausage Week Awards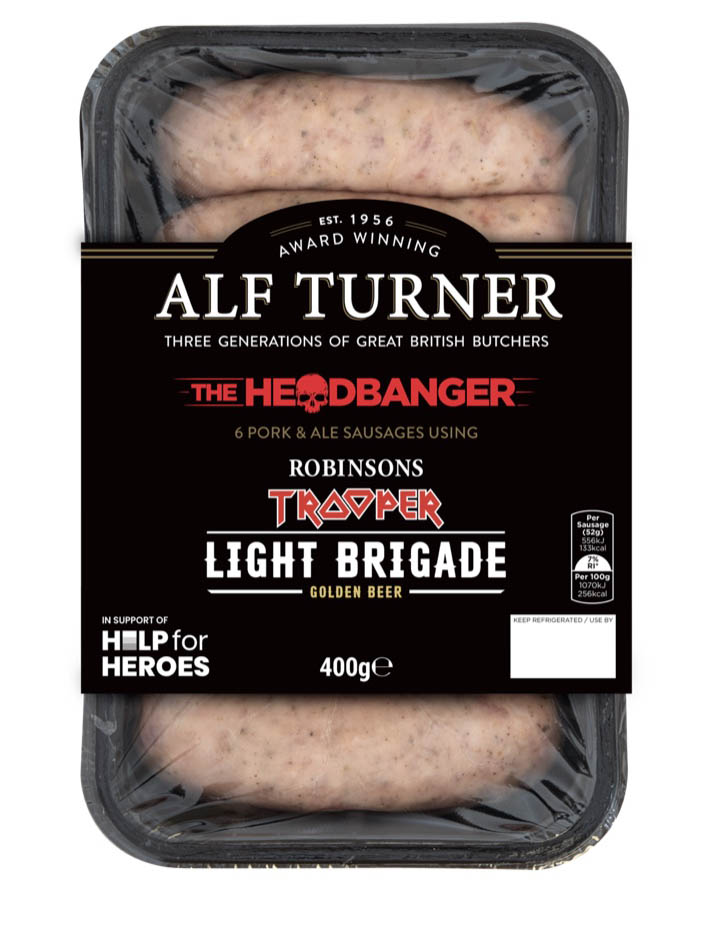 The Headbanger Sausage
Inspired by Heavy-metal band Iron Maiden, a traditionally made pork sausage delicately seasoned with a mixture of herbs and then marinated in Trooper Light Brigade Golden Ale, brewed by Iron Maiden and Robinsons brewery, Stockport.
Brilliant BBQ Bangers
The prime quality of Alf Turner sausages means that they are simply perfect for BBQ'ing.
Dragons Den & Peter Jones
Dragon's Den Peter Jones knows a good sausage when he sees one which is why he invested in Alf Turner Sausages, which in turn has helped us grow and to sell our sausages nationwide.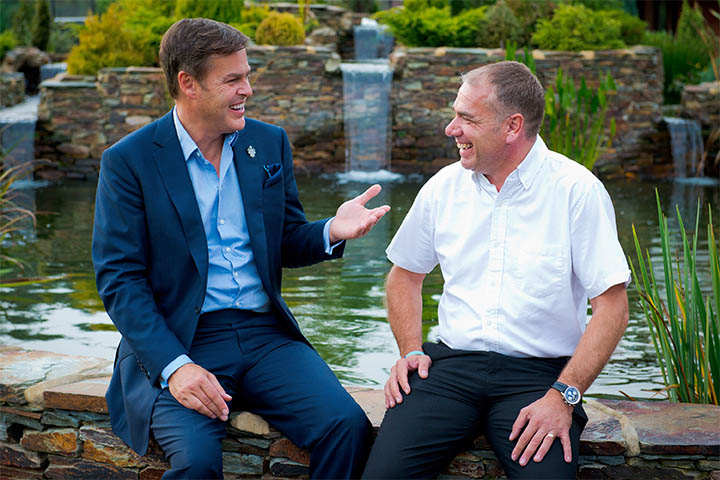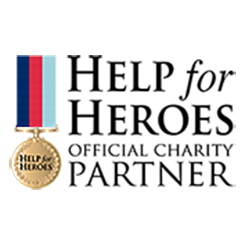 Help For Heroes
Alf Turner served in the Royal Army Service Corp for nearly 20 years, so it's no surprise that we followed his lead and that we should support the Help for Heroes charity.
Help for Heroes provides lifelong support to Service Personnel and Veterans with injuries and illness sustained while serving in the British Armed Forces. No matter when someone served, the Charity gives them the support they need to live active, independent and fulfilling lives.
Alf Turner Sausages has currently raised £185,000 for Help for Heroes with 2p from the sale price of each pack of our products going towards Help for Heroes. Alf Turner is proud to support Help for Heroes; together we are helping to rebuild lives.
To find out more go to www.helpforheroes.org.uk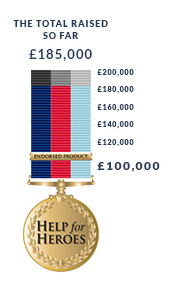 Proud to support Help for Heroes